Plant-based nutrition is the guiding principle behind the Planted Life. Our eBook series, I Eat Plants, is a guide to plant-based nutrition and lifestyle in which you only consume foods that come from plants (not animals), in as close to their natural state as possible. Natural whole plant food leaves you feeling energised, powerful and nourished.
In an intelligent and successful plant-based diet, you consume adequate carbohydrates, protein and fat – not to mention iron, calcium, magnesium, zinc and all essential vitamins and minerals.
At the Planted Life, we understand the cycle and power of food. There is a strong connection between what you eat and how you feel. We use our knowledge of plant energy to achieve all our personal and fitness goals. Our mission is to guide you to achieve yours too.
Components of a plant-based diet
The components of a plant-based diet according to the Thrive Forward Diet are:
45% Fibrous vegetables (chard, carrots, zucchini and greens)
20% Proteins (legumes, seeds, pseudograins)
20% Fruits (berries, grapes, oranges, bananas)
10% Fats (nuts, avocado, unrefined oils)
5% Starches & grains (brown rice, potato, squash)
"Energy derived from good nutrition – cost-free energy – does not take a toll on the adrenal glands and so doesn't need to be stoked with stimulating substances." – Brendan Brazier
Energy
Want to keep going like the Duracell bunny? Then it's essential to invest in high net-gain foods as your main source of energy. Replenish your energy wisely – find the power of plants.
Fuel to ride
When cycling, stay hydrated. You need a sip from your bottle 2–3 times per hour. Water and electrolytes are essential, as one cannot survive a 100km+ ride on water alone.
Don't start on empty. Before you head out for your ride, make sure you are topped up with energy. Once your energy stores are depleted, it takes a lot more effort to replenish them.
Eat based on the duration of your ride. If you are heading out for an 'easy' 30km spin, fuel is not as essential. However, if your ride is 30km+ and intense, then you need to pack your jersey accordingly with energy bars, bananas and power foods.
Fuel your ride with high net-gain foods that promote energy rather than using it all up in digestion. Choose superfood energy bars over a pie from the local bakery.
Keep recovery fuel in mind post-ride. Your aim is to do it all over again tomorrow so replenish your glycogen stores within 30–45 minutes after your ride with a good combination of carbohydrates and protein.
Fuel to run
Be smart when running long distances. Avoid the stitch and stomach upsets, avoid heavy meals and foods that require hours to digest. Use the energy from your food to run, not to digest. Think superfoods, wholefoods and foods that provide quick and lasting energy.
Keep hydrated. And no, this does not mean hydrate with a sugary sports drink. Opt for water, coconut water, hydralyte or a preferred electrolyte drink.
Use natural stimulants for a quick boost: yerbe mate, green tea or match tea to name a few.
Find an energy gel that works for you – preferably fructose free, refined sugar free and easily digestible. Over a distance of 100km you might need a few gels.
Keep recovery in mind post-run. Be kind, replenish those glycogen stores, start the muscle recovery process and reduce inflammation. Think smoothies, carbohydrate and protein recovery sources.
Our top 10 foods to help fuel your workouts:
Medjool dates
Beetroot juice
Oats
Gluten free granola with nut milk
Chia pancakes with maple syrup
Bagels, muffins or toast with nut butters
Roasted potatoes including sweet potatoes
Raw wholefood energy bars
Banana  bread
Rice cakes with tahini butter and banana
Eat these nutritious plant foods in addition to the foods you will carry with you when taking part in your sport of choice: energy bars, gels, electrolytes and wholefoods.
Sustenance
We obtain sustenance through macronutrients. A macronutrient is one of the three main food categories that fuel our bodies: carbohydrates, proteins and fats. Macronutrients are vital to fuel us – for training, for day-to-day life, and indeed for life itself! When we eat, we want to feel the power of nature's fuel. Each meal should promote energy, sustenance and ultimately sound health.
Eat real, unprocessed organic plant based wholefoods and never count a calorie again.
Carbohydrates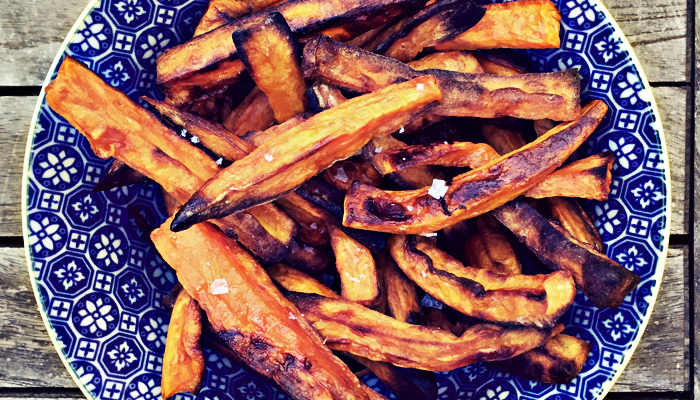 Why do we need carbohydrates?
We only need a small amount but they are essential. They are needed for the central nervous system, the kidneys, the brain and our muscles as well as being important for intestinal health and waste.
But it's the choice of carbs you consume that makes all the difference. Cut out the processed carbs – white bread, white pasta, white rice, fried foods, cakes etc and don't overload your body with too many unrefined carbs – wholegrains, potatoes, carrots etc. Instead, eat these minimally processed and wholefood sources of carbohydrate in small amounts.
Although your body prefers carbs as its main source of energy, for endurance athletes it's beneficial to get energy sourced from fat and proteins too. Fats and proteins are eventually broken down into carbohydrates to be used as energy, but not before your body makes good use of them in different ways.
Protein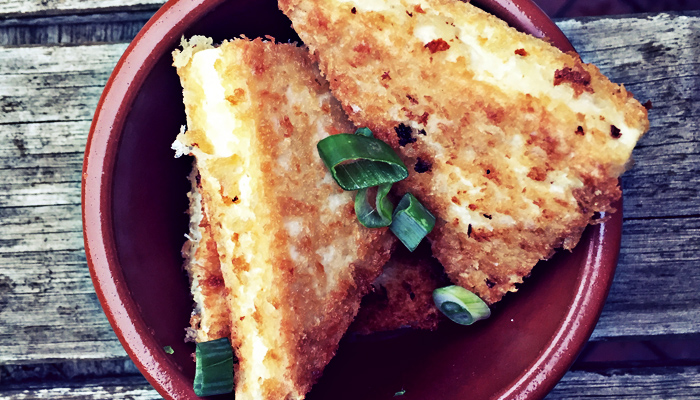 Why do we need protein?
Firstly, let's kill the wide misunderstanding that all protein comes from animal sources. Many plants are packed with protein in a more bioavailable format (easier for your body to digest and utilise) than meats and animal products. A diet rich in a wide variety of plants will provide all the protein necessary for a healthy human body.
Protein is vital for growth, making and repairing tissue and hormones, preserving lean muscle mass and for recovery.
Plant-based proteins include nuts (Brazil, almonds, walnuts, pecans, macadamias, pine nuts and hazelnuts) and seeds (linseeds, pepitas, sesame, hemp and sunflower), tofu, tempeh, edamame, legumes and vegetables – in particular broccoli, spinach and our favourite, Brussels sprouts.
Fats

Fats are your friend. Just make sure your friend is healthy, unrefined and organic (where possible).
Why do we need fats? Like carbohydrates and protein, fats supply energy to our bodies. Fat is the most concentrated source of energy. It assists with growth and development, helps us absorb certain vitamins, and provides flavour and stability to foods.
It's important to consume the right dietary fat to help promote long-term health and wellbeing, so sorry – fried foods and donuts are off the menu.
Eat good fats from plant sources such as walnuts, flaxseed, sunflower, olive oil, macadamia oil, avocados, nuts and seeds. A special mention goes to coconut oil – although it's classed as a saturated fat, this oil proves that not all fats are equal (and not all saturated fats are bad).

Recovery
Recovery goes hand-in-hand with training and is as important as the training itself, but is often overlooked. If you are not well nourished, rested and hydrated before training, your performance can be greatly affected – not just for the next day but for days to come.
After a workout or gruelling training session, it's essential to replenish your energy stores to assist with repairing muscles and maintaining a healthy and strong immune system.
You must also create downtime for the brain. Recovery is as much about mental and emotional downtime as it is physical. Release your mind from stress, rest mindfully (meditation), stretch and have a massage.
Fuel your recovery
If you're confused about what to eat and drink after your workout, here's a quick guide:
Support glycogen replenishment immediately post-workout. Refuel with a 4:1 ratio of carbohydrates to protein.
Consume liquid food such as a smoothie. Liquids are easier to consume than solids after training. Added bonus: you achieve the goal of glycogen replenishment and rehydration.
Be guided by the intensity of your workout. After a low-intensity workout, snack on an apple with almond butter. If you've done high-intensity activity, you might need a protein recovery shake.
For up to 2 hours after your workout, continue the recovery process with protein and fats, in particular omega-3s.
Recovery is about glycogen replenishment, muscle repair and protein synthesis, hormonal support, soft tissue repair, immune system support, inflammation reduction and rehydration.
Our top 10 + 1 foods to fuel your workout recovery:
Plant-based protein (such as pea or hemp)
Nut butters
Bananas
Maca powder
Pepitas
Dairy free milks (soy, almond, oat)
Blueberries
Turmeric
Ginger
Dark leafy greens
Soy (tofu, tempeh)