What is your WHY?
Why do you do this?
Why do you value this over that?
Why do you have issues committing?
Why?
WHY does Planted Life collaborate with TrainingPeaks for delivery of an athlete training program?
Simple. We wish to partner with a company who provides in-depth athlete metrics based on their session output (training stress score, fatigue & fitness level) to help us as a coach get the most out of an individual who strives for greater understanding of ones self.
Planted Life uses TrainingPeaks to:
Deliver a weekly program delivery via the TrainingPeaks web-based platform and/or app 
Provide a single portal for the athletes weekly program
Have an easy communication tool for coaches comments and athlete feedback
Analysis real time data (once synced with your smart device)
HOW TO USE
TRAININGPEAKS

TrainingPeaks is an endurance training web-based platform and app providing solutions that help athletes and coaches alike prepare the right way to reach goals. Planted Life uses TrainingPeaks to deliver and oversee your training program, analyse your progress and provide and respond to regular feedback; it's an online tool keeping us all connected (& accountable ?).
Once you have a basic TrainingPeaks account,  I need access to your account to add your training plans and upgrade you to a Premium Account which is part of the Planted Life coaching package. 
If you already have a TrainingPeaks (TP) account, click here:
If you need to a new TrainingPeaks (TP) account, click here:
NOTE: For all new athletes, please sign up for a free (Basic) account at TrainingPeaks.  Planted Life will upgrade you to the Premium account along with already registered users as it's part of your coaching fee (do not purchase) once you have assigned 'Amanda Meggison' as your coach. 
Amanda is only responsible for the payment of your premium TrainingPeaks account while being coached under her guidance.
DEVICES
TrainingPeaks is compatible with over 100 GPS, ANT+, and Bluetooth Smart enabled watches, bike computers, mobile applications and indoor training platforms. Whether you sync, upload or drag and drop, getting your data into your account is simple and fast.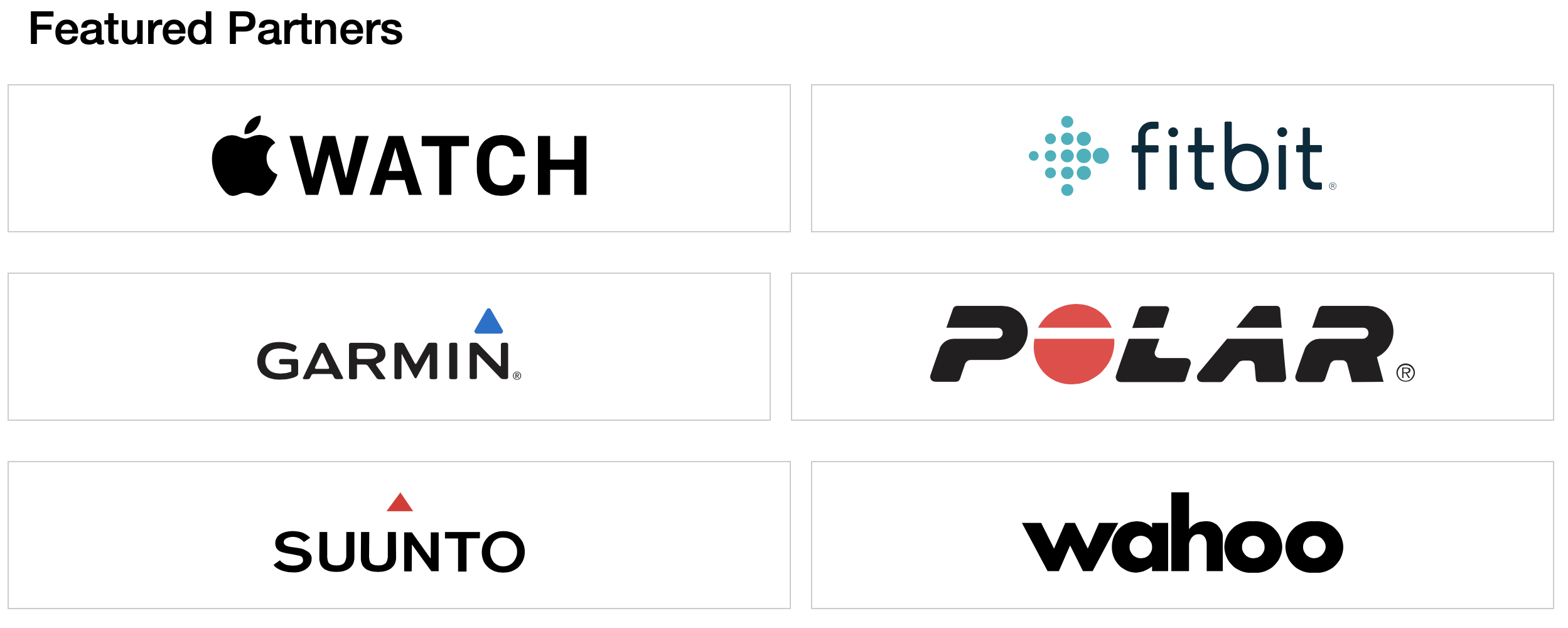 Instructions for each device or app differ so please click the button below and follow the instructions for your device.
TRAINING PEAKS COMPATIBLE DEVICES
Manual recording of sessions is possible, all you need to do is add them to your TrainingPeaks calendar manually as a separate workout.
Please note: TrainingPeaks does not have a direct sync with Strava.  To get your files from Strava to TrainingPeaks please refer to this article.
GET THE APP
TrainingPeaks in addition to its web-based platform is available as a mobile app for iOS and Android. The app helps athletes commit to a clear goal, structure their training ensuring they workout smarter, and monitor progress as each athlete works towards event goals even when on the move. And good news, downloading the app is FREE.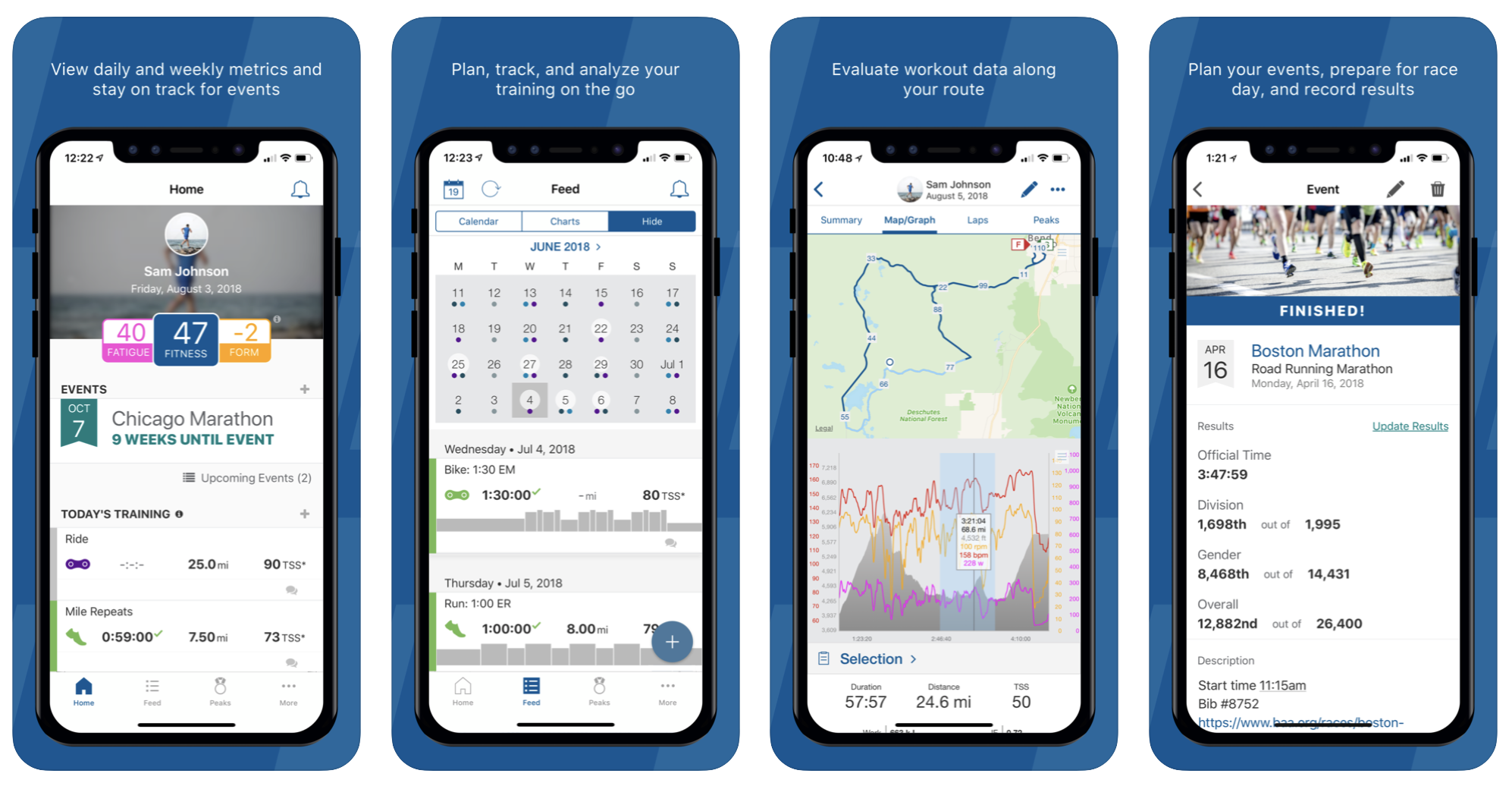 USING TRAININGPEAKS
Like anything new, getting familiar with TrainingPeaks may not be a sprint however once you get the hang of it, you will wonder took us (& you) so long to use this intelligent platform. Follow the guidelines and tips below to get the most out of TrainingPeaks and your Planted Life programming.
Allow your watch or device to sync automatically, or at your earliest convenience post workout
Use the 'NOTE' metric to add important events such a needed rest day, work commitments or travel plans to your calendar
Add any extra cross training sessions to enable us to view accumulated fatigue and incorporate these sessions into your future training considerations
Tell how you are feeling. Use the smiley face ?, 'perceived exertion' key or 'add a comment' to keep us informed of how you felt during the training session
Add attachments such as photos or files to support your training session
Please remember, it is your responsibility to complete your TrainingPeaks Calendar with upcoming work, travel or family commitments that might impact your training availability or training circumstances prior to the plan being completed by your coach. 
Do you have further questions about TrainingPeaks and how to get the most out of this web-based training platform? Visit their Help Centre for further instruction and advice: https://help.trainingpeaks.com/hc/en-us
TRAININGPEAKS ANALYSIS METRICS 
All TrainingPeaks users have access to basic information in the Map and Graph view. Premium subscribers have access to advanced analytics. 
Work – Measure of Kilojoules expended during the workout segment.
TSS – Training Stress Score is a composite number that takes into account the duration and intensity of a workout to arrive at a single estimate of the overall training load and physiological stress created by that training session. The Intensity Factor(IF) is noted in brackets next to the TSS. To learn more about TSS and IF click here.
NP – Normalized Power is an estimate of the power that you could have maintained for the same physiological "cost" if your power had been perfectly constant, such as on an ergometer, instead of variable power output.  NP is used to calculate TSS.
NGP – Normalized Graded Pace is the adjusted pace reported from a global positioning system (GPS), or other speed/distance device, that reflects the changes in grade and intensity that contribute to the physiological cost of running on varied terrain. To learn more about NGP click here.
VI – Variability index is normalized power divided by average power.
Pw:HR  – The ratio of Power and Heart Rate as a measure of decoupling.
Pa:HR – The ratio of Pace and Heart Rate as a measure of decoupling. To learn more about Pw:HR, Pa:HR and decoupling click here
EF – Efficiency Factor is the difference between normalized power (cycling) or normalized pace (running) and average heart rate for the workout or selected workout segment.
Cycling EF: EF = NP in watts /AVG HR
Run/Walk EF (English): EF = Normalized Graded Speed in yds/min / Avg HR
Run/Walk EF (Metric): EF = NGS in Meters per Minute / AVG HR
Elev. Gain – The total elevation gain in feet or meters during the workout segment.
Elev. Loss – The total elevation loss in feet or meters during the workout segment.
Grade – The difference between the distance traveled vertically and horizontally expressed as a percentage.
VAM – Velocity Ascended in Meters/hr. Often used to measure how fast you were climbing a particular hill, and can be analyzed for any segment within a workout. Elevation and speed are needed to calculate
VAM w/kg – derived Watts/Kg for the climb by using the VAM calculation. Even if you don't have a power meter, you can finally see an estimated watt output. This output will differ from w/kg calculated from power data
By recording your workouts and using TrainingPeaks metrics to plan your training and track your progress over time, you will be headed down the path to optimal, injury free performance.