Peak performance custom designed for you
BODY | Run Coaching
A few questions to ask yourself. Do you:
Have a running goal but not sure how to work towards it?
Feel unsure about where and how to start?
Lack motivation when it comes to exercise?
Need a program in order to keep on track?
Want to run injury free?
Wish to understand how to incorporate strength sessions into your weekly training schedule?
Whether you're a weekend warrior or seasoned trail runner looking to build greater endurance, I coach to build on your run performance seeing you go from strength to peaks.  As a coach I am about building from a strong foundation and increasing both speed and endurance.  Having a dedicated, experienced coach on your side can take your running fitness to heights beyond your current awareness.
I believe everyone can succeed at pain-free running. There are no such words as 'I can't run' or 'I can't run because I get sore knees' – EVERYONE can run, you just need to train consistently and correctly building strength from the ground up.
I guide many athletes of all abilities (plant-based or not) to reach their fitness potential. I can guide and help you too.
Personalise coaching + plants are your game changer
What do you need to do to become a Planted runner?
Time & Commitment
Drive & motivation
Trust & belief
Mindfullness
Consistency
Now is the time to back yourself
One on One Run Coaching Sessions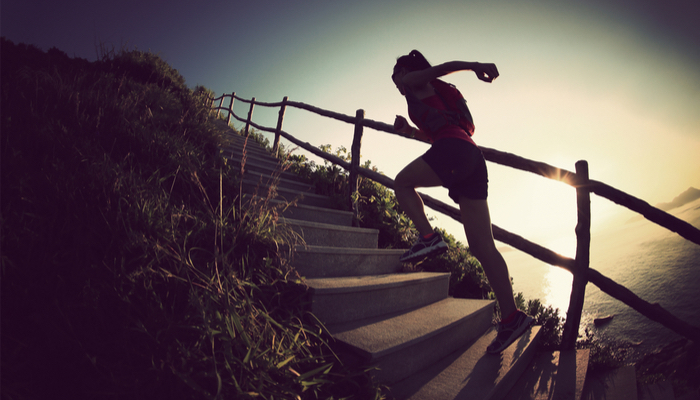 INDIVIDUAL
$70 per hour
A 1-hour one-on-one personalised run coaching session that can be coached on an athletic track, park or local outdoors space incorporating hills and stairs
Individual time trials for running gains and improvement
Adelaide Metro & Hills area only
With Planted Run Coach, Amanda Meggison
Run Advice Phone Consultation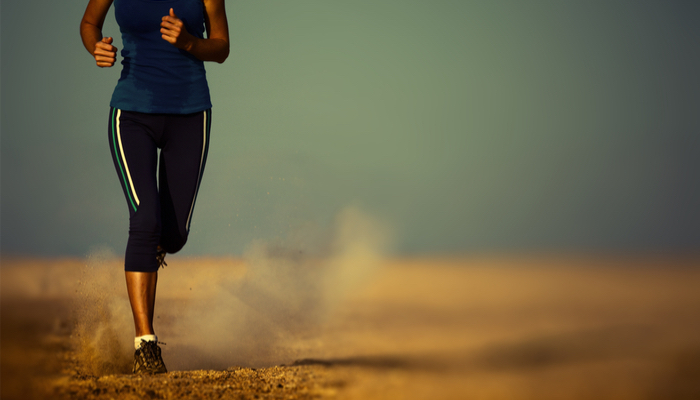 PHONE
$35 FOR 30MINS*
If you require help with race-specific training, assistance with your running  form/technique or in-depth communication regarding gear and equipment for training and races but don't require a one on one or premuim coaching plan then a phone consultation is just what you may need.
Please note, as each individuals needs vary, the costs involved may increase based on the advice given or length of the phone call.
*Fees may vary
Personalised Run Coaching PREMIUM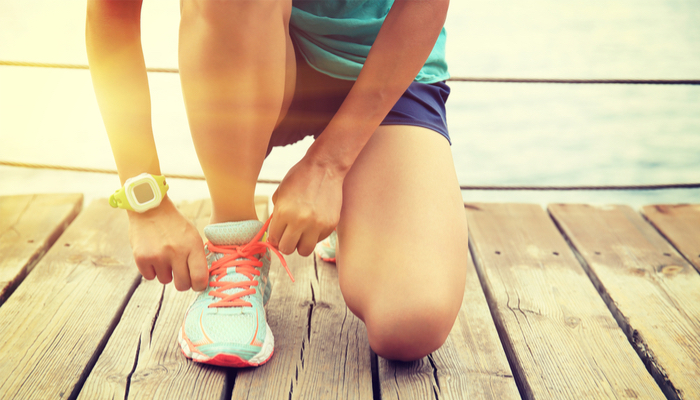 PREMIUM
$135 per month*/$42.2 set up fee
Program delivered via TrainingPeaks
Premium TrainingPeaks athlete account (in-depth athlete metrics based on session outputs)
Incorporation of cross training, strength training and recovery as part of the program
Program considers your time restraints, work, personal life and running goals
Runners injury prevention & maintenance guide
2 x weekly programming change
Unlimited email communication (response within 1-2 days)
Tracking and feedback on your runs
Ongoing testing and results analysis
Experience based nutrition advice
Goal setting session
Race planning and mental strategies
Race day support (where appropriate)
Discounts on Planted Life products and services (email for code)
Perfect for trail and tarmac runners of any age and ability
SET-UP FEE
Comprehensive questionnaire/assessment provides an overview of you as a runner, your backgrounded and history, injuries and  future goals and motivations for coaching
Follow up communication (phone/messenger/skype/zoom) to further discuss your training, goals and motivations (20mins)
Administration set-up costs
*Coaching fees are per calendar month + payable in advance of the coming month
Planted Runner Coach and Athlete Amanda Meggison
As a coach, I train for both trail and bitumen running in particular newbie runners who are looking for a new physical challenge.
I didn't really find my running stride until the age of 32 when the guilt of driving to work in peak hour made me re think my mode of transport. From this day I started running to and from work, entering fun runs and then at the age of 37 I ran my first marathon. After running marathons for a few years, I started exploring the longer 100km distances after being inspired by my late No Limits Endurance coach (#stillmycoach) and friend, Craig Percival.
I love running the city streets and beach esplanades but my true love is spending time running on the trails and in the mountains. I enjoy the social and community spirit of running and sharing my passion for goal setting, improvement and exploration through coaching.
I coach to be inspired. Are you my next inspiration?

As a Coach
Accredited Athletics & Recreational Running Coach – Level 1 & 2
Working with Children holder (South Australia)
First Aid and CPR
As a (plant-based) Athlete
Next Race: Tower Trail Run,  56km, Mt Gambier, SA – 19th June 2022
2022
Run Adelaide Hundred, 50km, Stirling to West Beach, SA – 2nd Female, 4th Overall 5:21.52
Oscars Hut2Hut, 100km, Mt Buller VIC – DNF, 86km Completed – 16:30:00
2021
Brookes Surf Coast Trail Marathon, 43km, Torquay VIC – DNF, Anglesea (25km) – 2:30:34
Tower Trail Run, 56km, Mount Gambier, SA – 3rd Female, 1st Place Age Category, 8th Overall 6:07:58
Cleland 50, 53km, Cleland National Park, SA – 2nd Female, 1st Place Age Category, 8th Overall 5:53:01
Belair Marathon, 42km, Belair National Park, SA – 2nd Female, 1st Place Age Category, 5th Overall 4:42:46
Five Peaks Ultramarathon, 58km, Athelstone to Belair, SA – 4th Female, 2nd Place Age Category, 41st Overall 7:17:24
The Archie, 52km, Mt Buller, VIC – 5th Female/5th Place Age Category/20th Overall 8:24:15
2020
Surf Coast Century, 50km, Anglesea, VIC – 5th Female/2nd Place Age Category (40-49)/39th Overall 5:23:54
FKT (Fastest Known Time), 97.5km, Mornington Peninsula Walk, Victoria – Successful Unsupported Females (with Rowan Brookes) Overall 12:50:12
Hoka One One Isolation Running Festival, 100km Slam, Melbourne – 1st Female Overall 9:35:37
Sharpy's Beer Run, 22km, Arthurs Seat, Victoria – 4th Female/2nd Place Age Category (41-50) 2:16:24
Warburton Trail Fest – Lumberjack Ultra, 50km, Warburton, Victoria – 5th Female/37th Overall 6:02:33
Oscars Hut2 Hut, 100km, Mt Buller, Victoria – Retired, Howqua Gap Hut (80km) – 16:38:08
2019
Alpine Challenge, 100km, Falls Creek, Halls Gap – 4th Female 18:38:39
Brisbane Trail Ultra, 110km, Brisbane, Queensland – 4th Female/1st Place Age Category (40-44)/17th Overall 17:11:48
Oscars Hut2Hut, 100km, Mt Buller, Victoria – 2nd Female/19th Overall 21:53:16
2018
Blackall 100, 100km, Mapleton, Queensland – 3rd Female/3rd Place Age Category (40-49)/18th overall 12:16:45
Yurrebilla 56km, Adelaide, SA – 4th Female/2nd Place Age Category (40-44) 6:13:13
Surf Coast Century Relay, 23km (Leg 4), Anglesea, VIC – 3rd Place (Mixed Team of 4) 2:05:43 (Overall 8:35:26)
Wonderland 36km, Halls Gap, VIC – 3rd Female/1st Place Age Category (40-49) 4:49:37
Ultra Trail Australia 100km, Blue Mountains, NSW – 16th Female/7th Place Age Category (40-49) 13:22:16
Buffalo Stampede SkyMarathon 42km, Mt Buffalo, VIC – 3rd Place Age Category (40-49) 5:36:32
2017
Great Southern Endurance Run (GSER), 181km, Mt Buller to Bright, VIC – 1st Female, 1st Place Age Category (40-44) 47:05:01
Yurrebilla 56km, Adelaide, SA – 5th Female, 1st Place Age Category (40-44) 6:06:28
Surf Coast Trail Marathon 42(ish)km, Surf Coast, VIC –  3rd Female, 1st Place Age Category (36-55) 4:09:12
Park Run Australia 5km, Albert Park, VIC – 2nd Female/1st Place Age Category (40-44) 21:42
Ultra Trail Australia 100km, – Blue Mountains, NSW – 30th Female/9th Place Age Category (40-49) 14:01:14
Buffalo Stampede SkyMarathon 42km, Mt Buffalo, VIC – 1st Place Age Category (40-49) 6:22:19
Sharpy's Beer Run 21km, Arthurs Seat, VIC – 3rd Place Female/1st Place Age Category (40-49) 2:16:09
2016
Surf Coast Century 100km, Anglesea, VIC – 2nd Place Age Category (40-49) 12:10:48
Ultra Trail Australia 100km, Blue Mountains, NSW – 16:06:01
2015
Surf Coast Century 100km, Anglesea, VIC – 3rd Place Age Category (40-49) 12:24:07
De Castella Run 10km, Kew, VIC – 47:46
The North Face 100 100km, Blue Mountains, NSW – 17:30:00
2012
Melbourne Marathon (First Marathon) 42.2km, Melbourne, VIC – 3:34:32