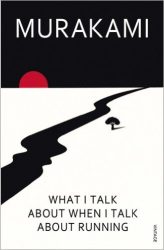 BODY |
Share what inspires you #mymurakamimoment
This novel is one that every runner, even non runner should read. A beautiful honest account of life and running and with the foreword titled 'suffering is optional' this book is one that is thought provoking not to mention captivating.
Is this book about marathon running? Yes but a whole lot more as well. "Pain is inevitable. Suffering is optional." Meaning; the hurt part of a run is an unavoidable reality, but whether you can stand any more is up to the runner himself. You chose how you feel and how you cope. You can adopt this practice not only to running, but daily life.
We read this book in only a few days and we felt very welcomed into Haruki Murakami's life and his journey to run at least 1 marathon a year. We were inspired by his journey to run solo the original marathon course from Athens to Marathon – one 42.2km distance that is now on our running list.
Be inspired by the journey and the beautiful words that sum up what I talk bout when I talk about running.
To read more about Haruki Murakami and his writing visit www.harukimurakami.com