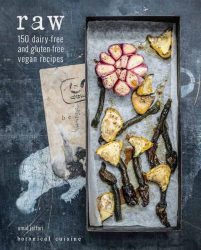 FOOD |
From the owner and creator of the brand, Botanical Cuisine Omid lets us into the secrets of creating gourmet raw cuisine for every day.
Eating organic, nutritionally dense, uncooked plant foods can improve your health and wellbeing because the less food is processed, the less stress it puts on the digestive system.
There are three main sections to this book – raw materials, staples and recipes. Let Omid take you on a journey creating delicious raw vegan cuisine from scratch to making raw vegan staples for your fridge and freezer.
To read more about Omid and Botanical Cuisine visit – www.botanicalcuisine.com